I've found that there are big differences between my first and second pregnancy. Not so much in terms of excitement and keeping track of how many weeks along I am (I'm 27 weeks and 1 day and I told you that without looking at my pregnancy tracker) like everyone told me, but in terms of preparation.
In some ways I feel like I'm more prepared for this baby. I mean, I've already kept one alive this long, right? I've figured out breastfeeding, introduced table foods, dealt with (read: still dealing with) sleep issues, been to the emergency room, and planned a first birthday party, so I feel like I have some sort of a grasp on how to get through the first year with a new baby.
But I haven't done any of those things with a toddler in tow. That's a whole other can of worms.
And what do I even really need to buy for a second baby?
Yes, I have lots of the baby items that I had from when Ransom was born, but some of them need to be replaced, there were some things we wanted but couldn't afford when he was born (thanks, grad school budget), and there are new baby products or products that would be helpful when trying to juggle two littles instead of just one.
So, I've been researching like a mad scientist and came up with this list of essentials (and some-so-essential-but-they're-really-cute) for a second baby. Take a look and let me know what you would add!
Baby Trend EZ Flex-Loc Car seat

A new car seat. Did you know that car seats expire? Safety standards change over time and wear and tear on the car seat can reduce the protection it provides for your baby. Most car seats expire somewhere between five and nine years from the date that they were manufactured. While Ransom is only two and a half, we got his car seat from a cousin so the seat was a little older than that, and we have since passed it on to one of my siblings who had a baby. So, a new car seat for baby girl is definitely a must! This one has good safety ratings, a reasonable price tag, and fits the double stroller that I want…
Baby Trend Car Seat Base

An extra car seat base. It was definitely worth spending a little extra money last time around to have an extra base for the hubby's car. Winters in Buffalo are cold and those extra minutes to switch the car seat base from car to car seem like an eternity.
Baby Trend Sit N' Stand Double Stroller

I love that this stroller has the look of some of the more expensive, designer strollers, but for a fraction of the price! And with the great reviews and the ability to turn it into a sit n' stand stroller on the days when Ransom wants to walk but just needs to grab a quick ride from time to time, I don't think I can go wrong with this stroller!
Britax Back Seat Mirror
I'll be honest, we definitely just lost the back seat mirrors that we had before. But still, they weren't super great in terms of the quality, and they didn't really stay put, so it's probably better to replace them. Britax gets a thumbs up from me for just about everything.
The Ellie Diaper Bag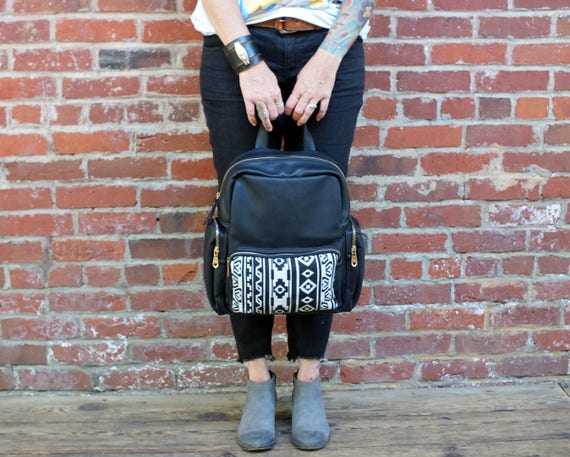 I loooooove this bag! It's made with vegan leather, so it looks beautiful and it's cruelty free! Plus the leather makes for easy clean up for the inevitable spills and messes. With all the pockets and compartments, it's bound to have plenty of space for baby items and toddler snacks.
Ergobaby 360 All Carry Positions Award-Winning Cool Mesh Ergonomic Baby Carrier, Carbon Grey
Okay, so this one I actually already have from when Ransom was little, but I wouldn't feel right making a baby essentials list without including the Ergobaby! Ransom practically lived in the Ergobaby when he was tiny and I actually used it to carry him until I got pregnant with baby girl and couldn't manage the extra weight. I can only imagine how much I'll use my Ergobaby with this little one now that I've got a toddler to chase around!
A baby-wearing shirt. This is one of those items that I really, really, really wanted when Ransom was born but it just wasn't in the budget. Perfect for skin-to-skin contact when big brother needs some attention too, and great for when baby girl is too tiny for the Ergobaby but I need to have my hands free.
Baby Milestone Blanket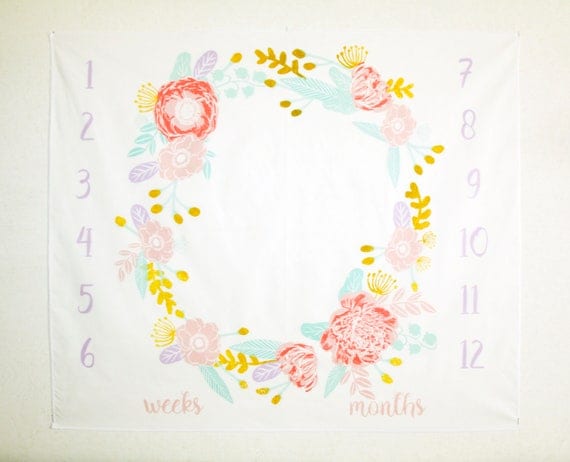 I'm just gonna go ahead and call this one an essential item. I have to track her age so why not do it with an adorable blanket?! Love the sweet pattern on this milestone blanket.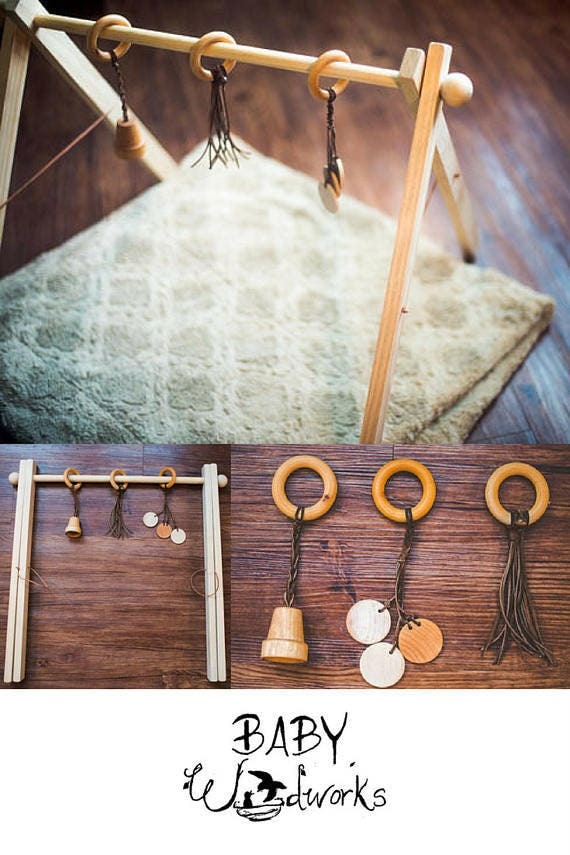 I love the simple design of this play gym. Perfect paired with a blanket or a Gathre mat and folds up easily, so you don't have a million baby toys monopolizing your living space.
Gathre changing mat. I still have my changing mat from when Ransom was itty bitty, but it's definitely reached the end of it's life and needs replacing. The Gathre mats are durable, beautiful, and easy to clean! Plus, they can double as a place for baby to play under the play gym listed above 😉
DockATot Deluxe+ Dock (Pristine White) – The All in One Baby Lounger, Portable Crib and Bassinet – Perfect for Co Sleeping – Breathable & Hypoallergenic – Suitable from 0-8 months (Pristine White)
I don't know how I missed these when Ransom was born, but I need one for this baby. They are supposedly the magic sleepy dust item for babies. They're made of breathable material for safety and they snuggle baby down just like they're being cradled in your arms. And most of the time she will actually be cradled in my arms, but I haven't had great luck with babies and sleep thus far so I could use a couple of extra tricks up my sleeve.
Crane Drop Ultrasonic Cool Mist Humidifier – White
Because everyone stays healthier and happier when I keep my house feeling like a rain forest instead of the ice tundra that it actually is.
Burt's Bees Baby – Set of 3 Bee Essentials Solid Burp Cloths, 100% Organic Cotton, Heather Grey
I do still have burp cloths from when Ransom was little, but you really can't have too many of them. And I feel like baby girl deserves a couple of fresh ones to ruin herself.
Comotomo 5 oz and 8 oz Baby Bottles, 4 Pack (Green)
I'm planning on breastfeeding, but bottles are necessary for when I'm at work or the husband and I get to sneak out for a rare date night. These bottles are very similar to a human breast, making it easier for baby to switch back and forth between bottle and boob.
The UMMY: BPA-free 100% Natural Rubber Pacifier with Round Nipple, 0-3 Months
Ransom never really took a pacifier, but he also never really slept, so…..
I'm going to give it another go with this girl, even if it's just at night. I like these pacifiers because they're made from 100% natural rubber and they're one solid piece so I don't have to worry about any bits breaking off in her mouth.
Loved By Sophia Claire Pacifier Clips

To hold the aforementioned pacifiers. I love the sweet, simple design of these clips.
Loved By Sophia Claire Headbands

One of the things I'm most excited about with having a little girl is all the cute little accessories! I can't get enough of these sweet little headbands by Loved By Sophia Claire. New mommies can get a free pacifier clip with their first order.
Some other items that you might need:
Crib – we'll be using the one that we got for Ransom, but if your first little is still occupying that you might need a second.
Changing Table – we found that we usually ended up changing Ransom on a changing mat on the floor so we're skipping this one.
New breast pump – I'm actually replacing mine as well, but having it covered through the insurance company.
Obviously tons of diapers and wipes. Unless you're a badass and you're cloth diapering, in which case more power to you and you probably already have all the old diapers from your last baby.
Baby clothes – there will probably be a lot of individual differences here depending on your personal style, gender of your babies, etc. I'm personally planning on reusing some of Ransom's clothes but spicing up baby girl's wardrobe with some frilly, girly stuff. Pairing Ransom's old Nirvana t-shirts with new frilly tutus and that sort of thing.
What would you add to this list?
To view my complete baby list – or to create your own – check out:
Babylist.com
Babylist is an online registry that allows you to create one comprehensive list from all the stores you love (even Etsy!), so you don't have the hassle of making registries at a bunch of different stores and you can compare prices so you know you're getting the best deal. Even if you're not registering for a shower, it's a great way to keep track of the items that you need and check them off as you purchase them.
I hope this list is helpful in your planning!
XO,
Rebecca